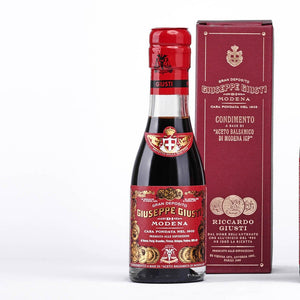 This special vinegar is made by the oldest balsamic maker in the world Giuseppe Giusti. Dedicated to the ancestor who created the recipe at the beginning of the 20th century, this balsamic is obtained from sweet, sundried grapes. The aromas and flavors of plum jam and red fruits intertwine with hints of honey and vanilla in a considerably dense and sweet balsamic. It is perfect as a fresh dressing for various savory or sweet dishes.

This vinegar is our favorite for salad dressings, glazing meats, dipping bread into and turning into a sauce. This vinegar has a medium viscosity with a powerful balance of acidity with just a touch of sweetness. 
Ingredients:
Must of cooked sundried grapes, aged wine vinegar
Balsamic Vinegar of Modena PGI
Try some of our favorite pairings!
Ultimate Balsamic Dressing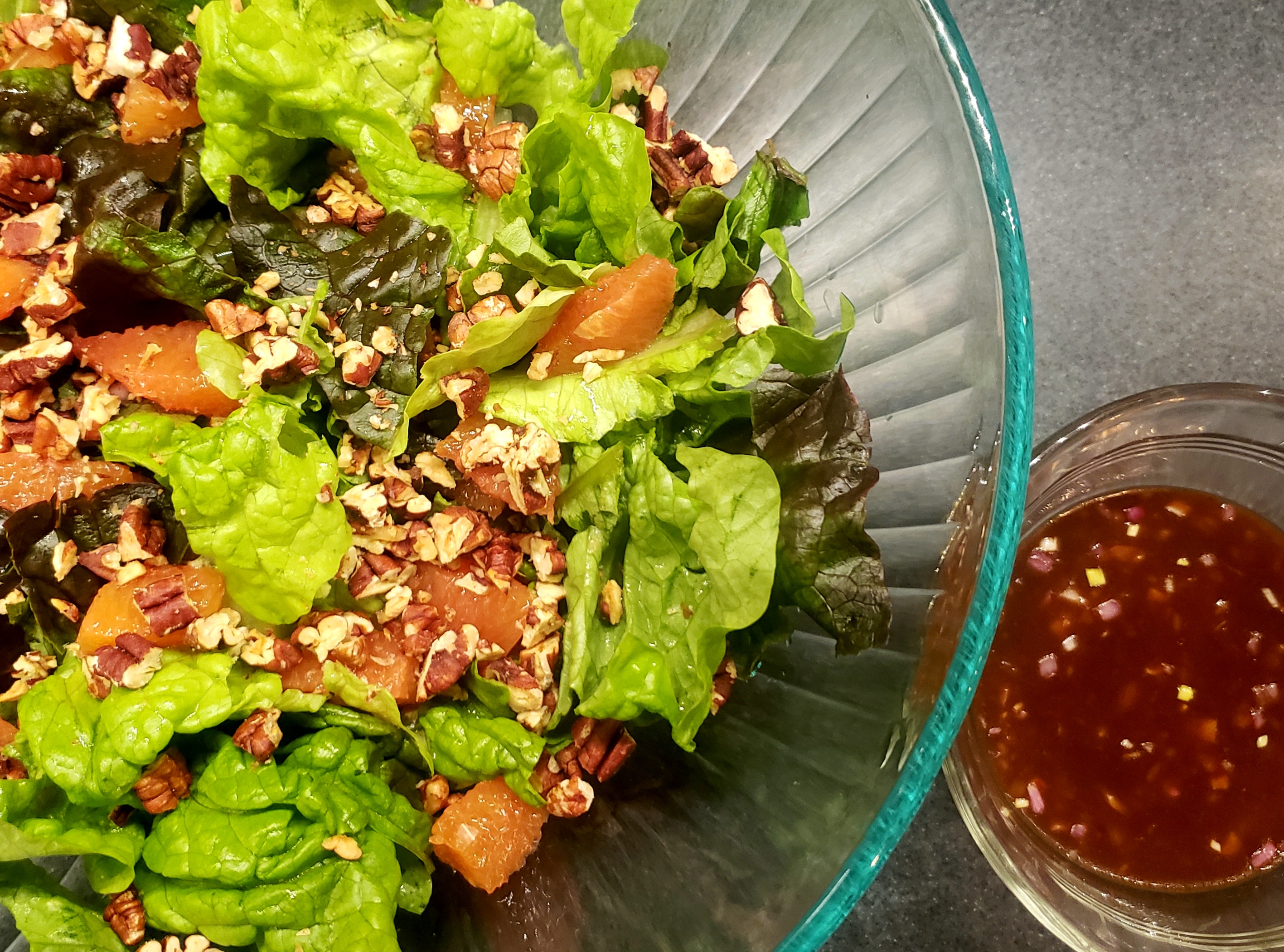 The 3 medals aceto balsamico is perfect for show stopping salad dressings! The acidity balanced with a touch of sweetness will take a simple salad to the next level. We always double this recipe as the dressing will keep well in the fridge for 2 weeks.
Ready to serve in: 5-10 minutes Serves: Salad for 4-6
Ingredients
2 tbsp Balsamic Vinegar (3 medals preferred)
1/2 shallot, minced finely
2 tbsp EVOO
1 tsp salt
1 1/2 tbsp dijon mustard
1 1/2 tbsp honey or maple syrup
pinch of black pepper, optional
Method
In a bowl mix together the dijon, minced shallots, salt, and honey until combines. Add the balsamic vinegar and mix well. Slowly stream in the EVOO while continuing to mix. Mix well until the dressing looks emulsified (not drops of oil on the surface). Add a pinch of pepper if desired.
Recipe Notes:
WeekNight Salad for 4-
1/2 head of red or green leaf lettuce, torn and washed
1/2 cup of toasted pecans, chopped
1 Cara Cara or Blood Orange, peeled and chopped
2 oz goat cheese, optional
Balsamic Dressing (about 6 tbsp) to taste