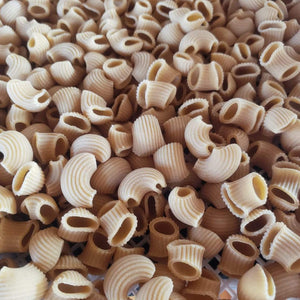 Sold by the13.7, Serves 4
Lumache: "Little snails" are also referred to as elbows or pipes!
This shape is perfect for capturing all of the sauce. The ridges on the outside grip the sauce while the large opening on one end and a smaller opening on the other cradles all of the sauce inside the shape! This shape is super versatile and is a great choice for all baked dishes!
Ingredients: Vermont Wheat Flours, Farm Eggs
Try some of our favorite pairings!