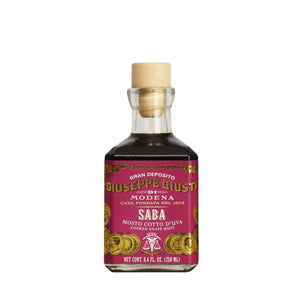 SABA! Cooked grape must, called "Saba", is the main and most important ingredient for the production of Balsamic Vinegar of Modena. Already in use at the time of the ancient Romans, it was and is obtained by cooking in open air must of local grapes for many hours, reduced down to a sweet and dense liquid. Saba is versatile, enhancing various ingredients and recipes.
Pairings: aged cheeses, gelato, and other desserts.
Try some of our favorite pairings!