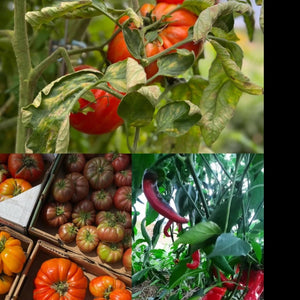 Sold in 12 oz containers. Vegan, Dairy Free, GF. Frozen
Ask anyone on our farm what are we the most excited about this season and the answer is always Peppers & Tomatoes. This week's newest sauce is an ode to the brilliant Red Tomatoes & Peppers we are growing this season. A low and slow melting of flavors comes together in this sauce featuring our Cerrato d'Asti & Vernazza Heirloom Tomatoes and Red Jimmy Nardello Sweet Peppers. 
Ingredients: Red Heirloom Tomatoes, Red Jimmy Nardello Peppers, Garlic, Organic Olive Oil,  Basil, Oregano, Salt, Balsamic Vinegar. 
Try some of our favorite pairings!
Lumache

Regular price

Sale price

$10.00

Linguine Nere

Regular price

Sale price

$12.00