Ultimate Balsamic Salad Dressing
Simple is best when it comes to salad dressing. Great vinegar and olive oil make any salad feel like you are at a fancy restaurant!
Ultimate Balsamic Dressing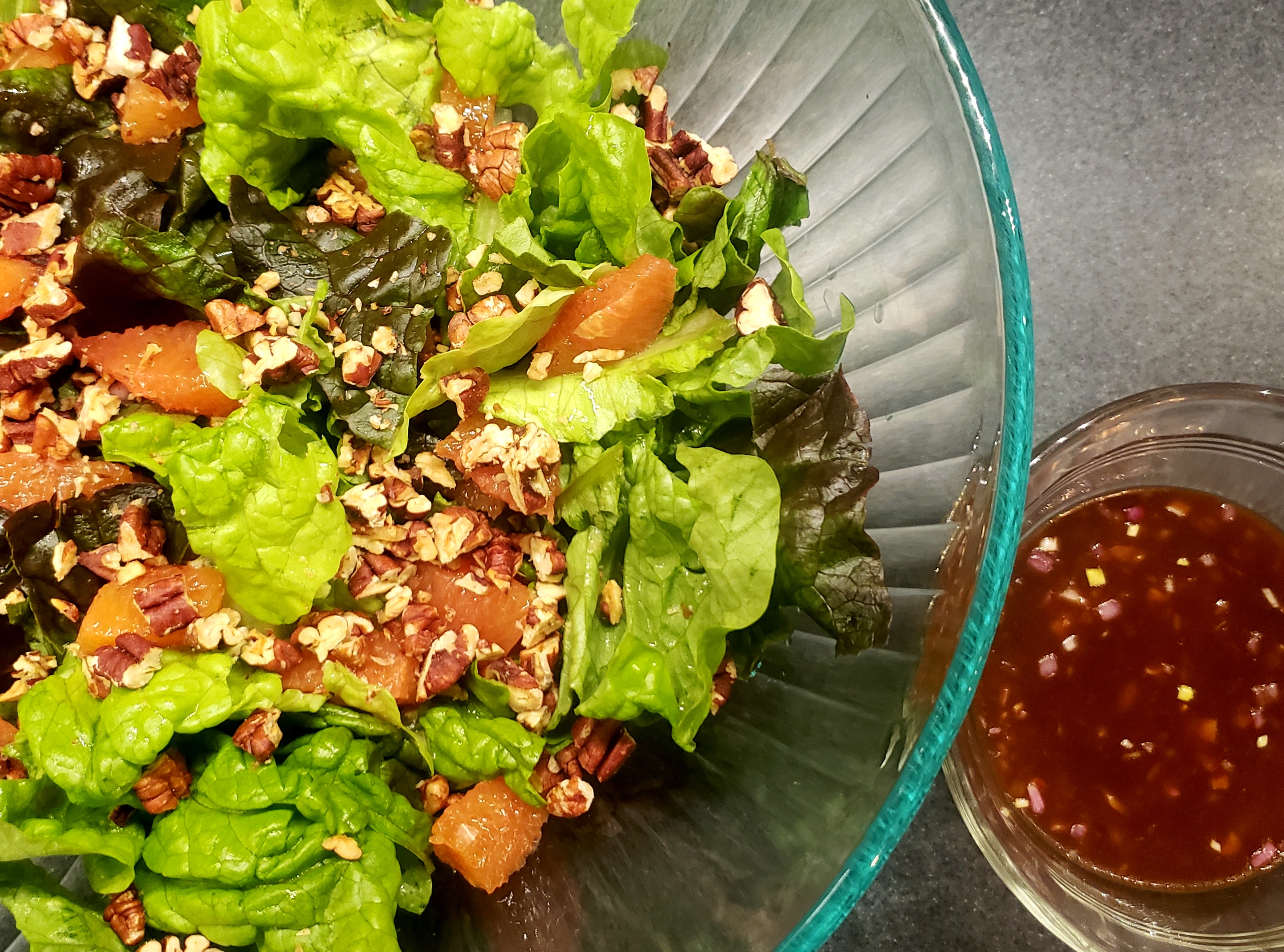 The 3 medals aceto balsamico is perfect for show stopping salad dressings! The acidity balanced with a touch of sweetness will take a simple salad to the next level. We always double this recipe as the dressing will keep well in the fridge for 2 weeks.
Ready to serve in: 5-10 minutes Serves: Side Salad for 4-6 people
Ingredients
2 tbsp Balsamic Vinegar (3 medals preferred)
1/2 shallot, minced finely2 tbsp EVOO
1 tsp salt
1 1/2 tbsp dijon mustard
1 1/2 tbsp honey or maple syrup
pinch of black pepper, optional





Method
In a bowl mix together the dijon, minced shallots, salt, and honey until combines. Add the balsamic vinegar and mix well. Slowly stream in the EVOO while continuing to mix. Mix well until the dressing looks emulsified (not drops of oil on the surface). Add a pinch of pepper if desired.
Recipe Notes:
Weeknight Salad for 4-
1/2 head of red or green leaf lettuce, torn and washed
1/2 cup of toasted pecans, chopped
1 Cara Cara or Blood Orange, peeled and chopped
2 oz goat cheese, optional
Balsamic Dressing (about 6 tbsp) to taste